This report shows how busy our Waitematā and Gulf Councillor, Pippa Coom is.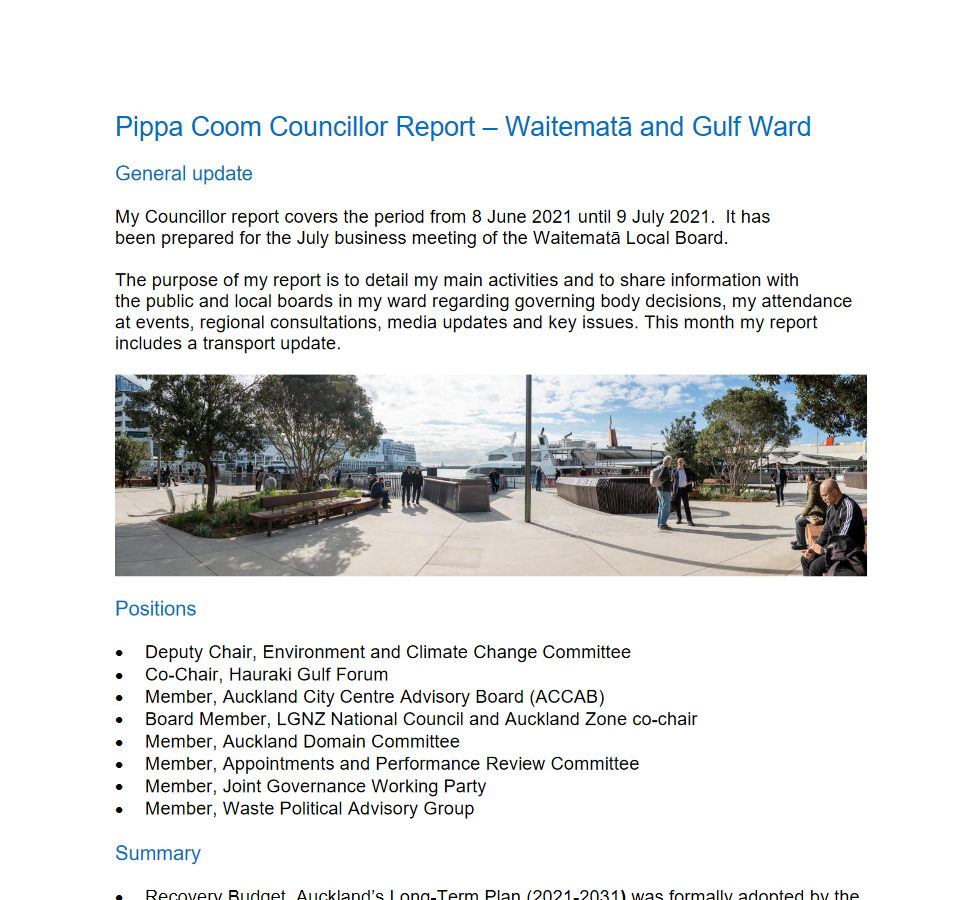 From our Facebook page
Living Wage for low-paid workers - City Vision members on the Portage Licensing Trust have ensured that all staff of The Trusts receive at least a living wage.
"I know this is hard work and a living wage is the right thing to do" said member Margi Watson.
"Alongside various grants and sponsorships, this is another way for the Trusts to support the local community," added new member Kurt Taogaga.
Read the full article here - cityvision.org.nz/featured/living-wage-for-low-paid-workers-secured-by-city-vision/
...

See More

See Less
On Suffrage Day 2021 we celebrate 128 years since NZ's women won the right to vote. City Vision Cr Cathy Casey takes a look at the much-loved Auckland Women's Suffrage Memorial in Te Hā o Hine Place and the long campaign to save it.
...

See More

See Less