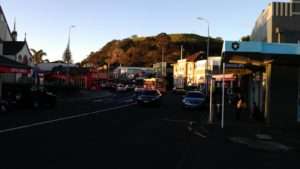 The new Auckland 'supercity' promised by the National and ACT parties has turned out to be less than what was promised to our many local neighbourhoods.  Communities have been hit hard by amalgamation as all community facilities have been up for review and 'fitted in' to a city-wide system.
At the same time, they have been hit hard by the new rates system that shifts the burden of rates. The National government based the Auckland rates system on capital value of a property rather than the 'rentable' value by which rates in inner-city suburbs were calculated before the amalgamation. This has led to some substantial rates rises.  Many of our homeowners and renters are finding rates bills difficult to budget for.
We will continue a modest business rate differential to help fund critical infrastructure, like wires, roads, stormwater structures and pipes, and moderate the rates impact on low/middle income residents.
City Vision supports a fair rates system that takes account of people's wealth and ability to pay. We will oppose any increase in the proportion of Council income coming from uniform charges and seek to reduce and eliminate such charges so that important Council services are available to all Aucklanders.
City Vision elected members have been fiscally responsible whilst responding to all those communities who want improvements in services.  This is a hard ask when no additional money has been allocated for Local Board initiatives. No 'new' money is in the budgets, yet some older parts of Auckland have had to cope with increased populations and worn-out facilities in urgent need of upgrading.
In recognition of the greater needs of lower socio-economic communities and the plans and projects identified by the Local Boards, we will develop a fair and equitable funding formula reflecting population and socio-economic deprivation to  allocate funds to Local Boards for carrying out their functions.
We will implement prudent  financial management, not increasing borrowing and fees for services more than is reasonable, and ensure rises in general rates continue to be kept below 5%  annually.
Glenda Fryer, candidate for the Albert-Eden Local Board – Owairaka Subdivision