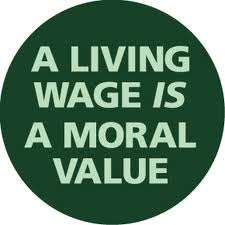 City Vision Media Release: Good On Ya, Len
City Vision's Albert-Eden-Roskill Ward candidates for Auckland Council governing body, Dr Cathy Casey and Dr Peter Haynes applaud Mayor Len Brown's support for a Living Wage for all council workers.
"How can Council justify paying poverty wages to some staff, while others receive $400 an hour?" questioned Dr Casey. "Last week, Council heard from a cleaner who was raising a family on $14.10 an hour to clean the Town Hall. This is a disgrace."
"The second term of the Auckland Council needs to review pay structures for their staff" said Dr Haynes, who lectures in human resource management. "While cleaners are earning less than $15 an hour, 1,500 council staff are being paid more than three times that."
All City Vision candidates actively support the Living Wage Campaign proposal of $18.40 an hour for all council workers.
ENDS
Contact:
Cr Cathy Casey 027 474 4231
Dr Peter Haynes 021 6238 271