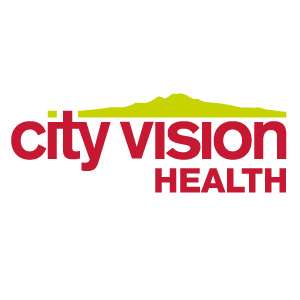 City Vision Media Release  
Missing in action:  Where is the promotion for the Health Board elections?
City Vision Health candidates for Auckland District Health Board elections are outraged that the Health Board elections, which take place by postal vote at the same time as all local government elections, have effectively been 'ignored' by media and the Government's election promotion.
Elected members of the Boards are responsible for major decisions that affect the health services we receive in our local communities. Surely voters should have easy access to information on what a health board does, what qualities members need to make them effective representatives – and who the candidates for election are?
You would think that, since 'health is our wealth', these elections would be promoted by the media in the interests of fair and informed elections, but there is a blanket silence by way of any coverage on the Health Board elections. City Vision Health argues that proper weighting should be given in the media to health board elections.  It is becoming a democracy issue.
Sadly, we are the  'poor cousins' of elections. Even the Ministry of Health has failed to promote them on its website.
Although strongly associated with Council elections, there is no information about  health board candidates for the three regional district health boards on the Auckland Council election website.
Auckland District Health Board has an election for seven members, but you have to dig very deep on the website to find the information.  It is buried in the Board pages.
All credit to Counties Manukau and Waitemata District Health Boards however – their website front pages feature the bright orange election rectangle.  Click on it and you can find official information and candidate profiles.
At least Local Government New Zealand includes health board candidates at vote.co.nz, although it requires some  navigating. Entering your address is the easiest way to bring up your local health board candidates on this site.
"When voters receive their postal ballot papers this week, they will work their way through the Mayor, Councillors and Local/Community Boards. If they  persevere they will eventually reach the Health Board.   On past evidence, most will say 'Don't know anything about that' and leave the section blank" say City Vision Health candidates Jo Agnew, Jeanette Elley, Helen Gaeta, Will "Ilolahia, Brent Morrissey, Robyn Northey and Lesley Whyte. "We  ask you, the media, to help publicise the message that it is important to vote for your local health board."
Voting papers come out next week and the election closes at midday on Saturday 12 October.
ENDS
Further Information:          
City Vision Health Candidates for the ADHB: Jo Agnew, Jeanette Elley, Helen Gaeta, Will 'Ilolahia, Brent Morrissey, Robyn Northey, Lesley Whyte.  You can find more information about them here, or at vote.co.nz . City Vision Health's statements are here.
Or contact Campaign Coordinator Gwen Shaw on [email protected] ph 027 414 4074.