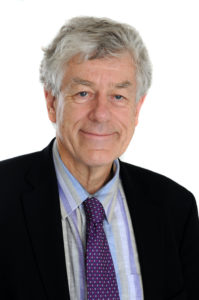 Media Release from Richard Northey
Voters deserve to know the truth about C & R candidates plans to privatise the region's strategic public assets says Maungakiekie-Tamaki Councillor Richard Northey.
"Communities and Residents candidates don't want to talk about their plans for privatisation, should they control the Auckland Council after this year's election. But Councillors like Christine Fletcher and George Wood raised the prospect of Council selling its shares in the port and airport several times during Council financial debates during this Council term," says Richard Northey.
"My C & R opponent in Maungakiekie-Tamaki needs come clean on her position. Will she commit to not supporting her fellow National Party and ACT Party aligned councillors when they resume promoting selling off the family silver after the election."
"Aucklanders need to tick candidates publicly committed to opposing assets sales and posting back their voting papers by Wednesday if they want to ensure their public assets are not privatised."
"Most Aucklanders do not want to see their public assets like their port, airport and pensioner housing flogged off. C and R Councillors have a history of keeping their privatisation plans secret until after the election and then springing flogging off assets."
"In the former Auckland City Council I was there to oppose Citizens and Ratepayers (the old name for Communities and Residents) when they fully backed Mayor John Banks selling off half of Auckland's airport shares and also forcing the sale of all of Auckland City's housing, including its pensioner housing."
"Being secret about your plans is not good enough. Candidates need to be up front with the public."
"I commit to supporting to the hilt the continued public ownership of our port, water company, airport shares and pensioner housing. I challenge my opponent to state her position on privatisation for the record," concluded Councillor Northey.