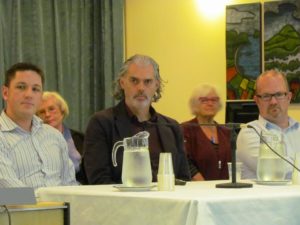 Cr Cathy Casey reported from the Transport Committee today that  Campaign for Better Transport (Cameron Pitches), Generation Zero (Luke Christensen and Niko Elsen) and Transport Blog (Patrick Reynolds and Matthew Lowrie) gave an  excellent presentation at public forum on creating a "Congestion Free Network". (presentation online)
The Committee, chaired by City Vision endorsed Cr Mike Lee, referred the presentation to Auckland Transport for consideration.
In introducing the Congestion Free Network Patrick Reynolds called Auckland the "dunce of the class" for the having the lowest per capita usage of PT. He blamed this not, on Aucklanders having a special DNA that makes them car-centric, but because of the lack of a Rapid Transport Network. He gave the examples of Britomart opening and the Northern Busways that led to incredible uptakes in PT once options were provided.
He criticised the current Integrated Transport Plan as not providing balance by  putting  road building up front  with  76% of the capital expenditure over the first 10 years of the plan.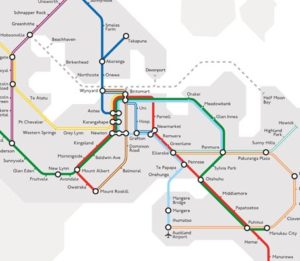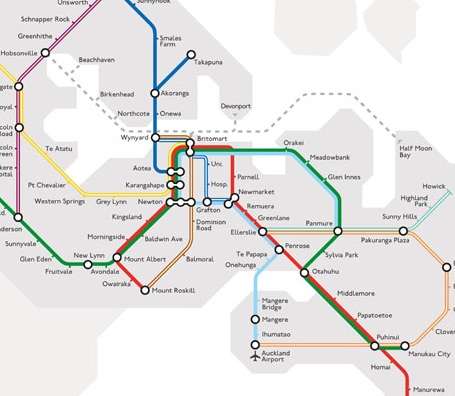 In contrast the CFN has been designed to be "possible, affordable, provide choice and be much better than what we have now" . The key to the network is providing separate right of ways for PT – buses, trains and light rail – and high frequency .
The CFN is also considerably more cost effective by dropping poor value projects and bringing PT investments forward. The ITP budget is $24.4 billion to 2025 whereas the CFN is costed at only $9.9 billion.
During questions Cr Casey asked "How  is Generation Zero going to weed out the road rats that are standing for election to the Auckland Council".  Nico Elsen replied  that the Mayor and all Councillors will be surveyed and, from the responses given, a report card collated broken down into whether the candidate supports each project in the plan.
More details on the Congestion Free Network on the Transport Blog