In the same week as claims of sexism and misogyny at Hamilton City Council, Dr Cathy Casey looks at gender balance in local government and finds it's still a man's world.  This article first appeared on Our Auckland 
Listen to Councillor Casey speaking with Jesse Mulligan on Radio New Zealand.
Local councils – The last male bastion?
Woman is quite a rare species at Auckland Council, with male councillors outnumbering women by two to one. That prompted me to take a closer look at what New Zealand local government is delivering to us with regard to gender equity.
Mayors
The day after the 1893 election – the first in which women in New Zealand could vote – Elizabeth Yates struck a blow for the rights of women when she was elected as Mayor of Onehunga Borough Council. In so doing she became the first woman mayor in the British Empire.
However, the long corridor of mayoral portraits in the Auckland Town Hall is very much an old boys' club. Since 1871, there have been 38 mayors of Auckland city. Only two have been women – Dame Catherine Tizard and Christine Fletcher.
The same is unfortunately true across the country. While there have been several famous women in mayoral robes, like Georgina Beyer, the former Mayor of Carterton, there are currently only 14 female mayors elected to New Zealand's 78 councils (that's 18 per cent).
In our 12 city councils, women fare even worse. Only two of our 12 cities have a woman at the helm – Lianne Dalziel in Christchurch and Rachel Reese in Nelson (17 per cent). Twelve of our 54 district council mayors are women (22 per cent).
None of our 11 regional councils have a woman in the chair. Not because women are not elected, rather these councils vote in their own chair. And boys will be boys.
Councillors 
At the last election, the public of Auckland elected seven women as ward councillors out of 21 (33 per cent). This is on par with the current gender balance in the New Zealand Parliament, which has 44 women out of its 120 MPs (36 per cent).
But really, is 33 per cent the best we can do in the country that first won women the vote?
I took a look to see which councils were more evenly balanced in the gender stakes. I found only eight of New Zealand's 78 councils had 50 per cent women or more. Hearty congratulations to Kaipara District Council with five out of nine female councillors (55.6 per cent). You now have the title 'NZ's Most Gender-Balanced Council'!
New Zealand's gender-balanced councils
Kaipara District Council 5/9       55.6%
Taupo District Council 6/11    54.5%
Waipa District Council 7/13    53.8%
Whangarei District Council 7/13    53.8%
Far North District Council 5/10    50.0%
Otorohanga District Council 4/8       50.0%
South Wairarapa District Council 5/10    50.0%
Waikato District Council 7/14    50.0%
So if that is the best New Zealand can do – and it is not great – I dreaded to look at the worst. And no wonder.
Sadly, there is one council with NO women elected to it at all – the seven-member West Coast Regional Council. You can have the title of 'NZ's Most Gender-Unbalanced Council'.
There are currently six councils with only one woman.
New Zealand's gender unbalanced councils
West Coast Regional Council 0/7       0.0%
Southland District Council 1/13       7.7%
Southland Regional Council 1/12       8.3%
Western Bay of Plenty District Council 1/12       8.3%
Hawke's Bay Regional Council 1/9       11.1%
Grey District Council 1/9        11.1%
New Plymouth District Council 2/14       14.3%
Mackenzie District Council 1/7       14.3%
Selwyn District Council 2/12       16.7%
Local board members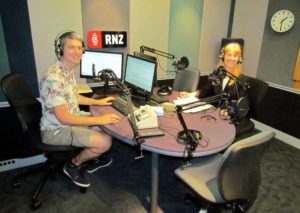 If there is hope for gender balance for women in local government, it is in local board land. The new amalgamated Auckland has 21 local boards. At the 2016 election, the public elected 71 women to the 149 local board positions in Auckland (47.7 per cent). And even better news: of the 21 local boards, currently the majority (12) have women chairs (57 per cent). The growing number of women being elected is obviously influencing the leadership decisions voted on by the elected board members. And not before time.
Changing the guard?
Women make up half the population but are grossly underrepresented in the ranks of elected members in local government and very few hold leadership roles. Kate Sheppard would be horrified to learn that the new Auckland Council is 35th out of 78 in the New Zealand local government gender stakes.
Having more women in decision-making is vital if councils are to reflect the population they serve and be truly representative.
Perhaps women in local government can be more proactive in identifying and mentoring other women who can go on to nominate and be elected. Maybe it is time to develop our own old girl's network to ease women's route into elected office. Men have been doing it for years.
Dr Cathy Casey represents the Albert-Eden-Roskill ward of Auckland Council.