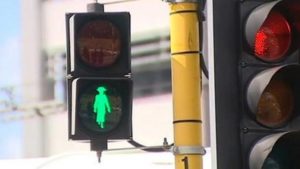 On 19th of September, 1893 New Zealand became the first self-governing country in the world to grant all women the right to vote.  It was an identify defining moment for our young nation, and a source of great pride for all New Zealanders.   On Suffrage Day, we celebrate that moment and the many sacrifices that went into making it possible.
Kate Sheppard was the leading light of that movement, and we would like to honour her in a very special way, by changing the lights at the pedestrian crossings around Britomart to feature her image.
Join us in calling on NZTA to add her image to the pedestrian crossings at Britomart by adding your name to the petition.  It's a small gesture that will inspire a whole new generation of young women and men.