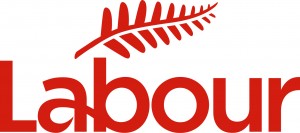 Media Release from the Labour Party
Pacific people will be well represented in Auckland for this year's Local Body elections. The NZLP Pasifika Sector (Auckland) are proud to announce a strong ensemble of Pasifika candidates who have put their hand up to be a voice for their communities.
Chair of the Labour Party Pasifika Sector (Auckland) and current member of the Mangere/Otahuhu Local Board, Lydia Sosene says she is excited to see how many people have come forward to be part of the process and take Pasifika representation to the next level.   "I am inspired that a number of my colleagues have stepped up to the challenge as being very keen to represent the voice of their local communities targeting specifically Pasifika peoples."
On the 19th of July candidate nominations opened. There are (17) candidates who will be on the campaign trail over the next few months. They are the following:
Mangere-Otahuhu: (Councillor) Alf FILIPAINA
Otara Papatoetoe: (Councillor) Tunumafono Ava FA'AMOE
Henderson-Massey Ward: (Local Board): Cheryl BROWN-TALAMAIVAO.
Mangere-Otahuhu 🙁 Local Board): Nick BAKULICH, Tafafuna'i Tasi LAUESE, Leau Peter SKELTON, Lydia SOSENE, Walter TOGIAMUA. (Counties Manukau DHB): Amelia SCHAAF.
Manurewa – (Local Board): Mote PAHULU.
Maungakiekie-Tamaki Ward: (Local Board): Josephine BARTLEY, Obed UNASA. (Mt Wellington Licensing Trust): Jennifer SALESA.
Otara-Papatoetoe Ward: (Local Board) :  Efeso COLLINS, Lotu FULI
Whau Local Board: (Local Board): Simon MATAFAI, Ruby SCHAUMKEL.
Sosene says the team has a lot of ground to cover and knows how important it is to get the message out that people have to vote—according to Ministry of Social Development data, Local Government voting is on the decline with less than half of those enrolled to vote bothering to do so.
One candidate standing for the Mangere/Otahuhu local board, and Vice Chair of the Pasifika Sector (Auckland) Nick Bakulich, says it is important the voters are well informed; to make their voices heard he urges them to register, enrol and vote.
Lydia Sosene says there is an excitement in the air and they are looking forward to getting out amongst the community, with some having started. "We've heard the issues, we know what needs to be done, now we need to walk the talk.  It's about being accountable.  Our communities have a number of challenges raising their families, particularly increasing costs of day-to-day living."
The community will have an opportunity to meet with the candidates on Thursday 25th July 2013. Sosene says this is a chance to get face to face with the community and listen to what the needs are out there.
Pasifika Communities must be registered on the Electoral Roll to make their vote count.  To receive your voting papers in the mail Voters have to be enrolled by Friday 16 August 2013.
The last day to enrol vote for the Local Elections for Auckland Council Local Body Elections (Mayor, Councillors, Local Board Members, District Licensing Boards, and District Health Board Members) will close on Friday, 11 October 2013.
Postal Voting starts 20 September to midday Saturday 12 October 2013.
ENDS