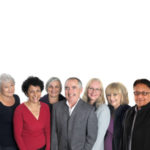 The City Vision Health team on the Auckland District Health Board has contributed to real successes for Aucklanders over the years.  Since 2001 they have:
Provided more health care for Aucklanders even with a fixed budget.
Delivered nine state-of-the-art dental hubs for children.
Upgraded Starship Hospital.
Increased knee, hip and eye surgery.
Lowered the cost of doctors visits with extra support for Maori and Pasifika communities.
Improved support for women's health, including  screening services.
A full City Vision Health team  of 7 is standing for the ADHB at the election this year including current members Jo Agnew and Robyn Northey