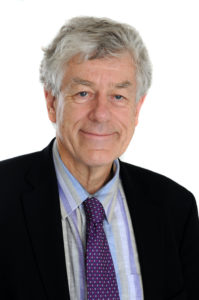 Skycity is seeking ratepayer funding to cover a $130m hole in the budget to build the Auckland Convention Centre. Councillors across the table (except Cr Cameron Brewer) have so far rejected providing a handout (NZ Herald Auckland revolts against Steven Joyce's plan for SkyCity).   In June 2013 Cr Cathy Casey led a  motion (won 10 – 7) not to support "the Government's proposal for SkyCity to develop a convention centre in return for changes in our gambling legislation to increase gambling at the SkyCity casino"
Richard Northey, Chair of the Problem Gambling Foundation (and former Auckland Councillor) spoke for many when he was interviewed on Radio New Zealand's Checkpoint programme. He said
"Sky City's Convention Centre costs blow out of up to $130 million with this consequential funding shortfall does not justify, and I am strongly opposed to, any further concessions on, or expansion of, harmful gambling provision for poker machines and high speed electronic table games. The deal with the Government came about through a very bad process but Sky City went into it with its eyes open and should accept all the commercial risks it agreed to.
I oppose any taxpayer or rate payer bailout. Apart from minor details Sky City should be obliged to go ahead with the design and size of the project as agreed.
Any reduction in scale, capacity or major attributes would seriously compromise the value of the Convention Centre to Auckland and New Zealand.
The expansion in gambling opportunities for Sky City was totally linked to the agreed design. If the Convention Centre were to be scaled back then the gambling concessions should also be scaled back and repealed. If Sky City abandoned the project then the specific gambling concessions and favourable empowering law changes must also all be reversed.
If Sky City refused to proceed and abandon the terms that it agreed to then the Government should abandon Sky City in turn and either go back and properly consider the other four valid tender proposals or re-tender the whole International Convention centre project."
Further reading
Hard news – the Sky is the limit
Herald Editorial: SkyCity must meet its side of the bargain