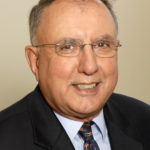 Your Power Team is a Labour/Green/Community Independent group supported by City Vision formed to contest the five positions on the Auckland Energy Consumer Trust (AECT) in the October 2012 elections. Our policies included retaining Vector shares in AECT ownership, maintaining the $320 dividend, continuing undergrounding of power lines and removing the current "gravy train" of high Trustee fees and expensive consultants so as to increase the funds available for the dividend.
Although we were not successful we came sufficiently close to unseating the five incumbent trustees representing the right wing C and R group to resolve that we will remain in existence and contest the next elections which will be held in October 2015.
We will therefore be maintaining this website, seeking over the next three years to increase public knowledge of the importance of the AECT so as to substantially increase the turnout at the 2015 elections – above the very poor 17 percent turnout in the 2012 elections. We will be monitoring and drawing attention to events at both the AECT and Vector and will seek to hold the C and R trustees fully accountable for acting in the interests of AECT beneficiaries. We will regularly update the site with information on the New Zealand electricity industry, including industry regulation and developments in renewal energy and energy conservation.
You will also find the Vector website a very useful source of information. It is worthwhile subscribing to their regular news update through
www.vector.co.nz/news
.
Please stay in touch with us as we look forward to the 2015 AECT election.
David Shand
T. (09) 638 7712
M. 027 272 0816