One of the big concerns of people at the time of the Supercity reforms was a loss of democracy. A particular concern was that many important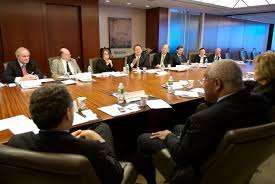 Council functions were being packed away into "Council Controlled Organisations" (CCO's) with little democratic oversight or control.
In fact it may surprise some people to know that the majority of Auckland Council spending takes place under the control of CCO's, which are not under the direct control of the democratic structure of Council.
The largest CCO is Auckland Transport, and others include Watercare, Auckland Tourism Events & Economic Development (ATEED), and Auckland Council Investments Limited (ACIL). Each is run by an independent Board, and Council's influence is limited.
Three years into the new structure we still hold serious concerns about the unaccountability of CCO's. City Vision representatives at Governing Body and Local Board level have all found that there are serious barriers to having any oversight of these organisations, which are responsible for hundreds of millions of public money.
While there is a place for parts of Council operations to be run along commercial lines, we believe that the CCO experiment has gone too far. We support a thorough review of CCO operations with a view to reducing their number and roles and bringing delivery of core services back into Council. Where CCO's remain in place there must be measures to increase their openness and accountability. City Vision will also have clear expectations about ethical behaviour from CCO's, including fair treatment of the workforce – more on this later.
Full City Vision policy on this issue and others is here.
Fundamentally City Vision stands for greater local democracy and we will act to make CCO's more accountable.