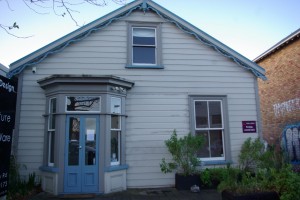 Shale Chambers, Chair, Waitemata Local Board
Old habits die hard.  The many headed monster that was the resource consenting and planning department of the old Auckland City Council we hope has finally had its last gasp and is now dead.
Using the old Auckland City Council's tame 'yes men' consultants and commissioners to flout the intention of District Plan rules simply can't be the answer going forward.   The District Plan rules are quite clear in the protection of heritage, especially in Residential 1 zoned areas.   The plan change in 2007 bought about by locals and their political representatives in Western Bays was done to make sure our homes in Residential 1 would be safe from the wrecker's ball.  An old original heritage home still standing from 1882 in Paget Street should have been firmly out of bounds from threat of demolition … no matter who owned it and what they had paid for it.
A 'compact city' is a focus for the Auckland Plan and next Unitary Plan due to be notified this year. If our communities see entrenched Council staff processes assisting to demolish heritage houses in Residential 1 suburbs like Freemans Bay, and heritage town centre buildings like 'Cook the Books' in Ponsonby and Turoa Street in St Heliers, they will fearlessly resist, not embrace intensification.
The only way a compact city can work for historic communities is if Council keeps its promises to residents and town centre building owners who have lovingly fixed up their heritage homes and building in heritage precincts.  These owners must be assured that despite land prices rising, these homes and buildings will not be allowed to be demolished by 'tame' consultants bought in by the very Council which is legally and morally bound to protect the District Plan provisions.
A great compact city is one where heritage buildings and homes are meticulously protected and cherished as a reminder of the past lives of a city and its forbears.   Well-designed 5-20 storied apartments blocks, midsized blocks and smaller town houses with good amenity are built close to public transport in areas that are not heritage precincts.  There are plenty of streets in Auckland where high rise is appropriate and where heritage homes and buildings will not be overshadowed and where volcanic sight-lines won't be impinged upon. Balanced growth is critical.
The key will be for our inner city heritage streets in Ponsonby, Herne Bay, Grey Lynn, Freemans  Bay and Westmere, and also Parnell areas to be correctly identified in the review of the District Plan.  The Waitemata Local Board's Heritage and Planning portfolios holders, Christopher Dempsey and Tricia Reade have been working to make sure that our Local Board and our communities' view of heritage precincts is quite clear to those who make the decisions and rules when notifying the Unitary Plan.    A new owner must be under no illusion that they can bowl a home or building in a heritage street, make unsympathetic renovations, or neglect structures until they fall into a bad state of disrepair.  'Demolition by neglect' must not be able to happen.
The Governing Body Councillors made the wrong decision to 'take Local Boards' out of the planning process last year and instead put all the power into the hands of Council planning managers.  Your local elected representatives are the 'eyes and ears' of our community within Council and are the ones that must be given the ability to challenge recommendations of planning officers like in 18 Paget Street, and 'Cook the Books', and the character heritage buildings down in the Wynyard Quarter.
The Review of Council consenting processes in late January which occurred after the fated decision has bought in new roles in demolition resource consents for Local Boards.
There is now a new step in the process of Res 1 and 2 houses that gives the Local Board an opportunity to provide their views on whether they think the application should be notified.   Moreover this view must form part of the planning report that goes before independent commissions or the Hearings Committee who will be making the ultimate decision on notification.
Thanks must go to the fourth estate for their role in making heritage decisions transparent.
Contact me: shale.chambers@aucklandcouncil.govt.nz
Edited from Ponsonby News article in the February edition