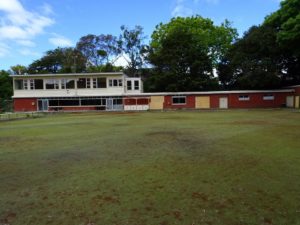 The Albert-Eden Local Board backed the local community in its decision this month on the lease of the former bowling club rooms at Gribblehirst Park in Sandringham.
The Board awarded the lease to a collective of community groups comprising Grow Sandringham, Auckland Central Community Shed (a group affiliated to MENZSHED New Zealand) and Make Like a Tree.
These groups plan a community hub centred on a skills shed (where older people–not only men!–pass on their skills to younger people), creative activities for young people and a repair cafe for household appliances. Other groups will be able to use the space, and the groups want to establish a community garden on the former bowling green.

"This is a community-led initiative deeply rooted in the Sandringham community", says Board Chair Peter Haynes. "We've said to these community groups, 'Here's your chance, now deliver on your plans to bring the community together in this space.'
It's a new way of doing things for the old Auckland City Council area, but not so unusual in other parts of Auckland and the worl
d. I look forward to seeing this facility humming with activity next year."