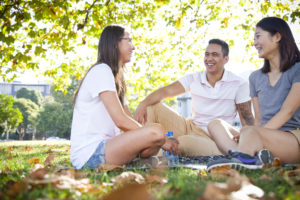 Media Release: Waitemata Local Board
Local residents are invited to have their say on plans to improve the Waitematā Local Board area.
The draft Waitematā Local Board Plan is open for feedback between Monday 7 July and Wednesday 6 August.
The plan sets six key outcomes, which are supported by a range of initiatives, for improving the city centre and inner-city suburbs.
Key initiatives include upgrading the Ponsonby and Newmarket retail centres, creating more cycleways and walkways and redeveloping Pioneer Women's and Ellen Melville Hall. The board also plans to create a central resource recovery centre to encourage recycling and reuse, upgrade parks and implement a plan to improve Taurarua/Point Resolution.
Waitematā Local Board Chair Shale Chambers says the consultation is a fantastic opportunity for people to help shape their local neighbourhoods.
"We've created this plan from what our communities have said matters to them. It sets out the ideas we think will build stronger communities, protect our heritage and improve transport options, community facilities, the local economy and the environment.
"Now we're encouraging people to tell us what they think. Your views will help us make sure we can achieve our communities' aspirations for Waitematā."
Find out more about the draft Local Board Plan at a free Pecha Kucha Night. Hear fun, fast and informing presentations from a diverse line-up of speakers who shape the beating heart of Tāmaki Makaurau at the event, being held at the Auckland Town Hall at 7.30pm on Wednesday 16 July.
Local board members will also be available to discuss the plan at drop-in sessions around Waitematā. Details of these sessions can be found on Shape Auckland.
Copies of the draft local board plan and submission forms are available online at Shape Auckland, at public libraries and the local board office or from the Auckland Council customer centre, call toll free 09 301 0101.
Waitematā Local Board area residents will receive a draft plan summary flyer and submission form in their letterboxes between 5 and 11 July.
At the same time the board will be seeking feedback on a separate action plan for becoming a low-carbon community. This plan focuses on reducing emissions, energy use and waste locally within the Waitematā Local Board area. More information can be found at Shape Auckland
Contact: Shale Chambers