In Waitematā our achievements include: 
Secured funding for the restoration and seismic strengthening of Leys Institute and Studio Two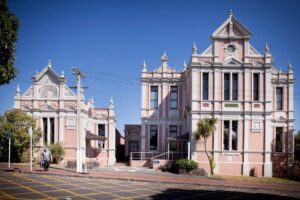 New playground designs planned for Heard Park and Basque Park

Upgraded playgrounds in:

Provided funding for plants in the Auckland Central Library's green roof

Completed renovations of the heritage Symonds St toilets, completed Highwic House grounds improvements and encouraged the adaptive reuse of heritage buildings

Opened up Albert Park cottage for community use

Enhanced services at Ellen Melville for city centre residents

Funded new walking routes  in Auckland Domain 

Improvements to paths and carparks at Victoria Park and Highwic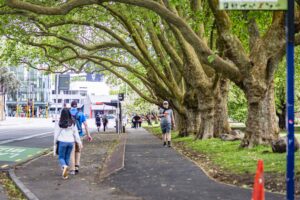 Community tree planting, lake side planting and bush restoration in Western Springs

Provided funding to local businesses to respond to Covid-19 

Work begun on daylighting the stream on Bayfield Park and a new greenway link through Cox's Bay and Bayfield Park 

Funded projects to improve water quality in our waterways and the Hauraki Gulf, including funding community stream clean-ups 

Funded young performing artists' development in partnership with TAPAC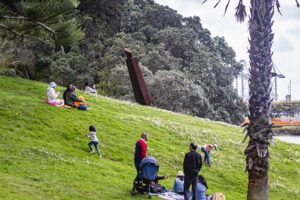 Delivered local climate action and advising on low carbon living

Funded various events and community grants

Long time supporters of the new Waiōrea Community Recycling Centre at Western Springs Garden, under construction and scheduled to open in 2022

Supported community-led park rewilding projects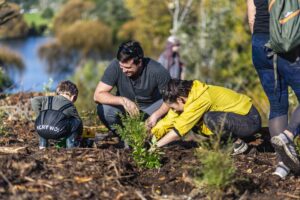 Increased funding to support community gardens including Kelmarna Gardens trialling regenerative agriculture

Funding the clean up of local streams .

Helping provide services and facilities for homeless people.

Instituted a portfolio for Maori outcomes including Maori public art and bilingual signs.

Completed the development of the Grey Lynn Park new changing rooms and toilets
Your City Vision team on the Waitematā Local Board: Richard Northey (Chair), Alex Bonham (Deputy Chair), Kerrin Leoni, Graeme Gunthorp, Adriana Christie (until March 2022), Glenda Fryer and Julie Sandilands.
Our thanks to photographer Luke McKeown.
Click here to return to the Accountability page.