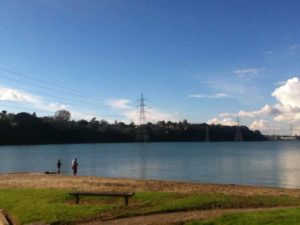 Following on from Roskill Community Voice's successful launch of the Bury the Pylons petition over the weekend, the petition has now been posted online:
http://www.change.org/burythepylons
Please sign the petition and forward on to people who you think also support this issue. Just make sure that you only sign once, on either the paper or online version of the petition.
The huge response at Saturday's public meeting means that it has taken a few days to process all the offers of help. An email has now gone out to all people who offered help, and we will be in touch to provide petition forms, and offers to have Bury the Pylons signs on people's fences.
If you want to support the campaign but are not yet on the Bury the Pylons email list then please let us know at [email protected]