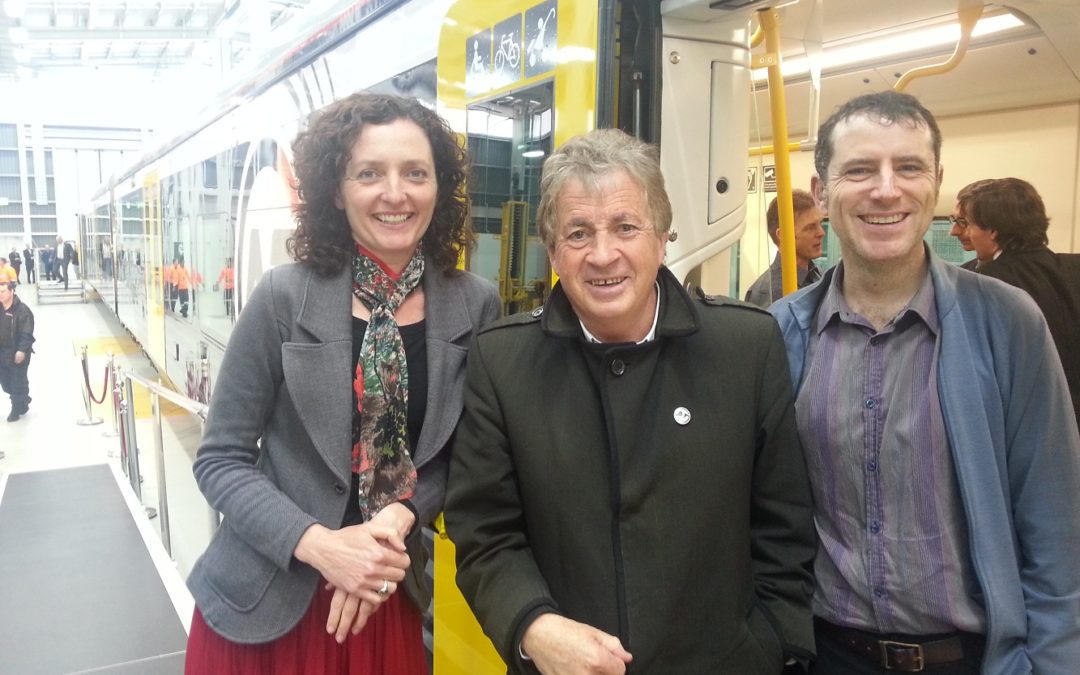 12 September, 2013 | Featured Post, Mike Lee, News, Transport | 1 comment

Cr Mike Lee was acknowledged today by the Mayor Len Brown as instrumental in bringing electric trains to Auckland at the unwrapping of the first train to arrive from Spain. The trains will be gradually introduced into passenger service on a line by line  basis until...
Donations Cart
If a donation is made the cart shows up here.