Achievements report for the City Vision-led Albert – Eden Local Board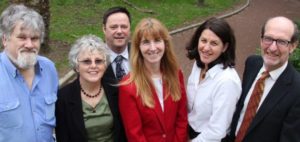 Peter Haynes, Simon Mitchell, Graeme Easte , Helga Arlington and Margi Watson
At the 2010 local body elections we said that if elected we would provide a strong community voice for Albert-Eden by protecting communities and the environment and ensuring development is appropriate.
Open Space.
Funded the enhancement our parks, reserves, streams, maunga and beach.

Built Nixon Skatepark

Upgraded the heritage changing sheds and toilets in Point Chevalier beach.

Worked closely with community-led environmental  groups.
Heritage and Urban Design
Ensured consents and demolitions referred to local board

Supporting groups opposing inappropriate developments
 Sustainability
Established a Sustainability Advisory Board
Community Support
Increased community funding

Funded Eden Albert Schools Cultural Festival
 Economic Development
Delivered tourism study for 5 business areas
 SH20
Secured multi-million mitigation package to protect and improve communities and environment impacted by SH20 Waterview Connection.

Worked closely with NZTA to ensure good community and open space outcomes.
Transport
Advocated and achieved improved community consultation for Dominion Rd and Mt Albert Train Station upgrade
Arts and Libraries
 Local Decision Making
Considered several hundred submissions prior to completing the inaugural Local Board Plan

Advocated to the Governing Body for improvements to our town centres and more open space.
Financial Management
Met community priorities within budget