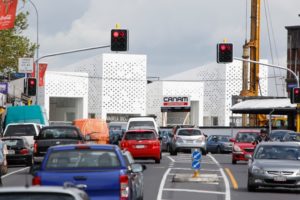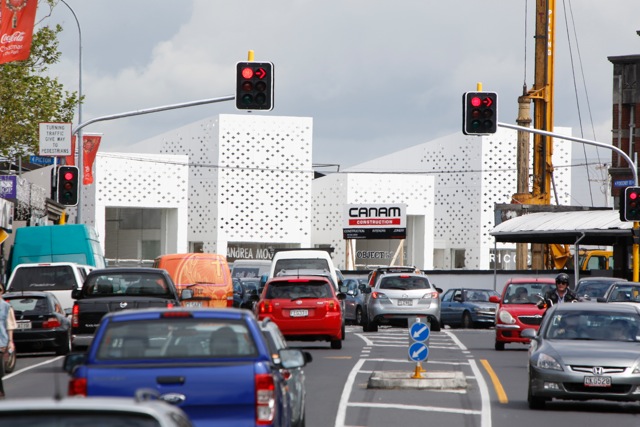 It is election time so candidates are naturally looking to trumpet their achievements to the voters. However some like to take excessive credit for the hard work of others.
At the 2010 election, City Vision responded to the extensive list of achievements the C&R team led by Greg Moyle were claiming (read more here).
Three years later Moyle is back again seeking to take credit for City Vision achievements. It is time to put the record straight, in particular as how the speed limit on Ponsonby Road came to be reduced to 40km.
Graeme Easte has written the following letter to the editor:
20th September, 2013
Dear Sir,
Political candidates should be careful how much credit they seek for the efforts of others. Apparently Greg Moyle has recently laid claim to a number of projects which were the result of collective advocacy, including the reduced speed limit on Ponsonby Road. This is simply preposterous since the process was initiated 3½ years before he was elected to Council in late 2007.
The true origin came in March 2004 when Andy Smith reported to the Western Bays Community Board on the results of Walk Auckland's pedestrian safety audit of Ponsonby Road. City Vision Councillor Penny Sefuiva then moved that we request an officer report on how to achieve Mr. Smith's suggested 40km per hour speed limit.
Unfortunately that report told us that while the law did allow such speed reductions on minor roads and back streets, the same did not then apply to busy arterial and distributor roads such as Ponsonby Road. So we had to wait another five years for a law change followed by a 12 month trial and evaluation.
Meantime, the Board made what minor safety improvements we could while keeping up the pressure for the speed reduction, which was finally implemented in September 2009.
Yours faithfully,
Graeme Easte, former City Councillor, Western Bays Ward
Supporting documentation can be supplied:
Western Bays Community Board Agendas, Minutes, Attachments:
Minutes of 17/3/2004 – Item 5 Resolution
– Item 5 Attachment – Walk Auckland Pedestrian Safety on Ponsonby Road
Agenda of 18/8/2004 – Item 7 – officer report in response to above
Agenda & Minutes of 15/11/2006
– Item 13 – my report as Chair on Traffic Calming options for Ponsonby Road
– including 40kmph limit
– resolution calling for officer report on concrete actions