www.stopthechop.co.nz City Vision supports the Tree Council's campaign asking the government to re-introduce blanket tree protection. Please sign their petition and fill out...
read more
City Vision's candidates for the Puketāpapa Local Board stand as Roskill Community Voice. Our 2019 Roskill Community Voice candidates were selected in April and our incumbents...
read more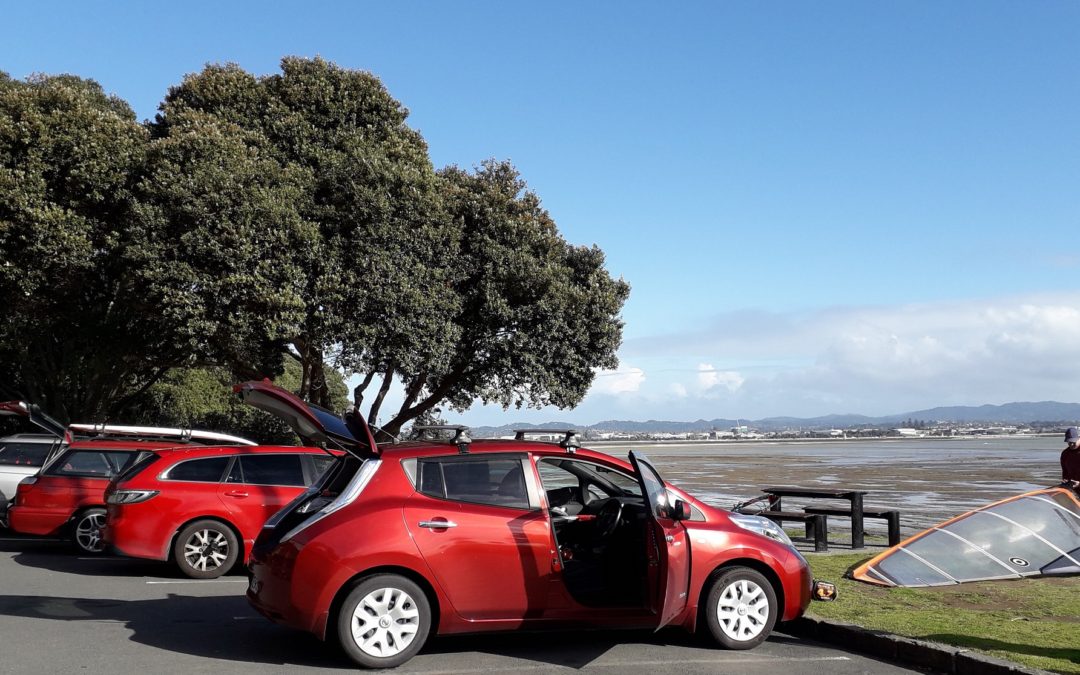 Albert-Eden Local Board member Margi Watson has been following the freedom camping debate closely.  Here she takes a detailed look at Auckland's experience of complying with the...
read more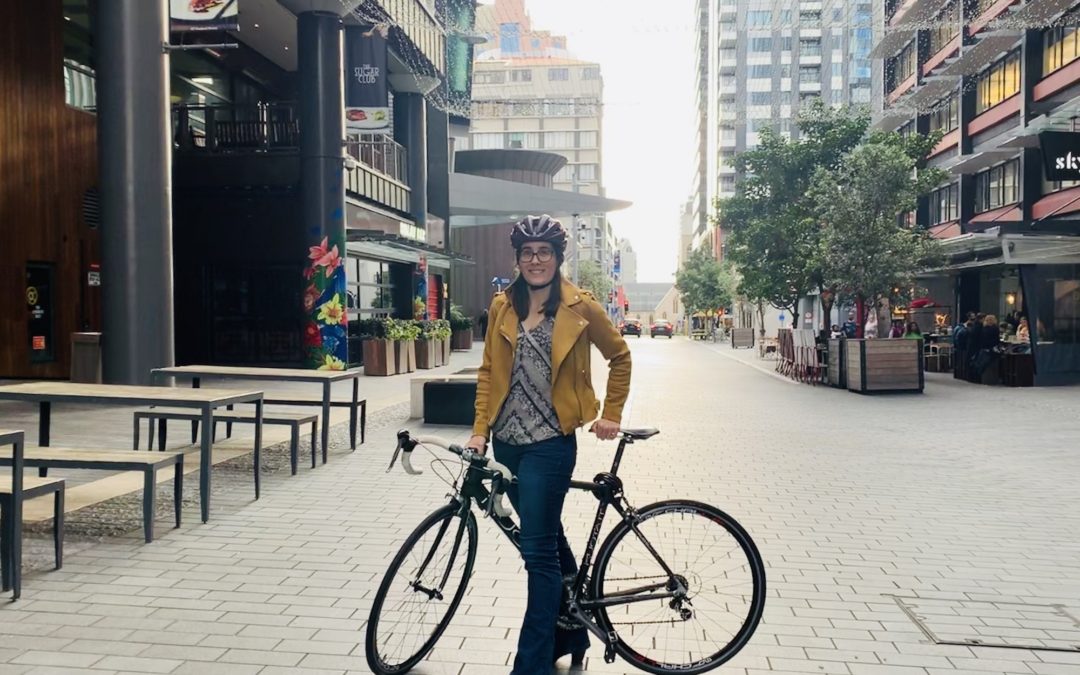 Julie Sandilands, City Vision Candidate for Waitemata Local Board shares her thoughts on what next now Auckland has declared a Climate Emergency We've done it: Auckland City...
read more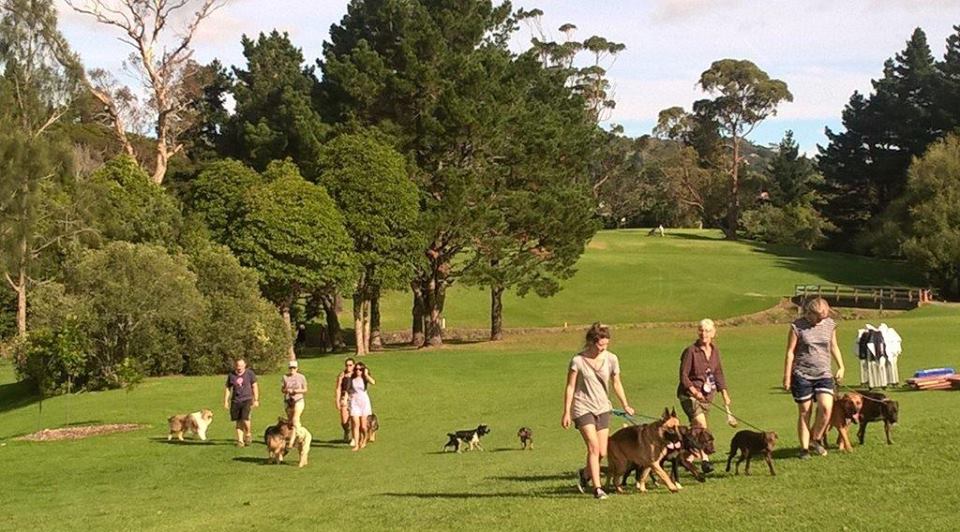 [Update 12 September 2019: Chamberlain Park Redevelopment FAQs has more information] The vote by the Council's Environment and Community Committee on 10 July to develop a...
read more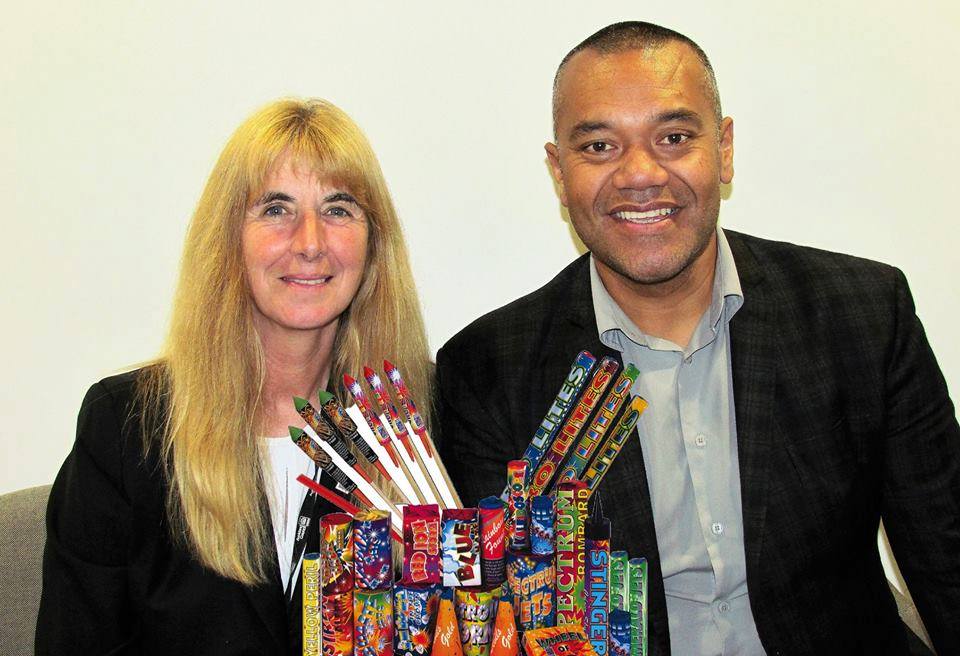 Cr Cathy Casey is heading to Wellington on Sunday to Local Government New Zealand (LGNZ) annual general meeting seeking support for Auckland Council's remit on banning the...
read more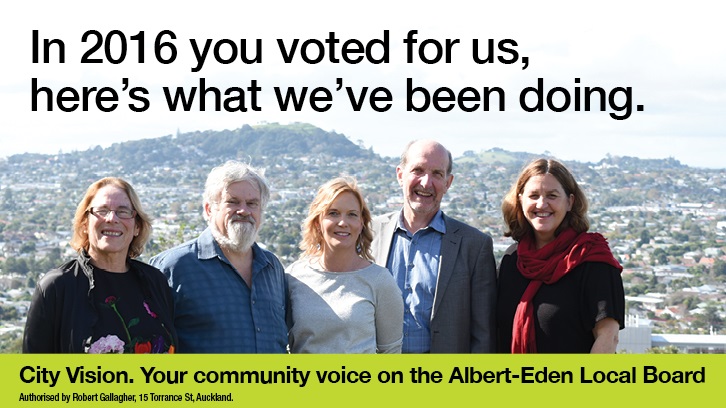 Your Community Voice In 2016 you voted for a strongly community-focused, City Vision team, on the Albert-Eden Local Board. Here's a report back on what Graeme Easte, Glenda...
read more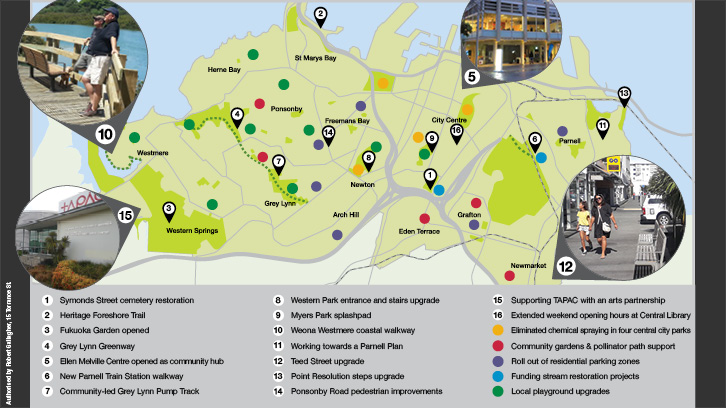 At the 2016 local government elections you re-elected the City Vision team to maintain a strong, effective Waitematā Local Board that delivers on issues that matter to you. The...
read more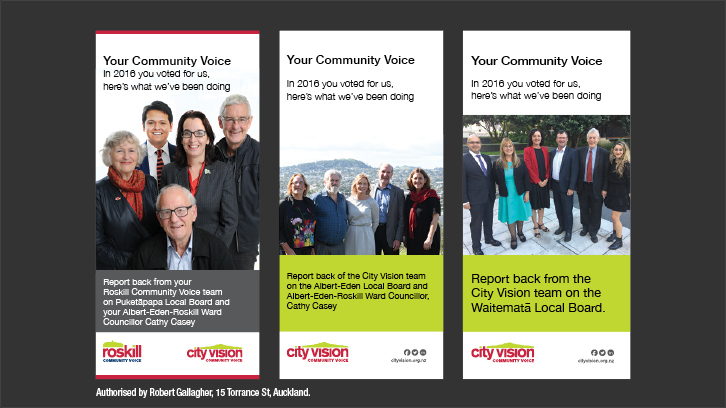 Over the summer we will be reporting back on what we've been up to since the election in 2016. Check out updates on the City Vision facebook page  and look out for hard copies of...
read more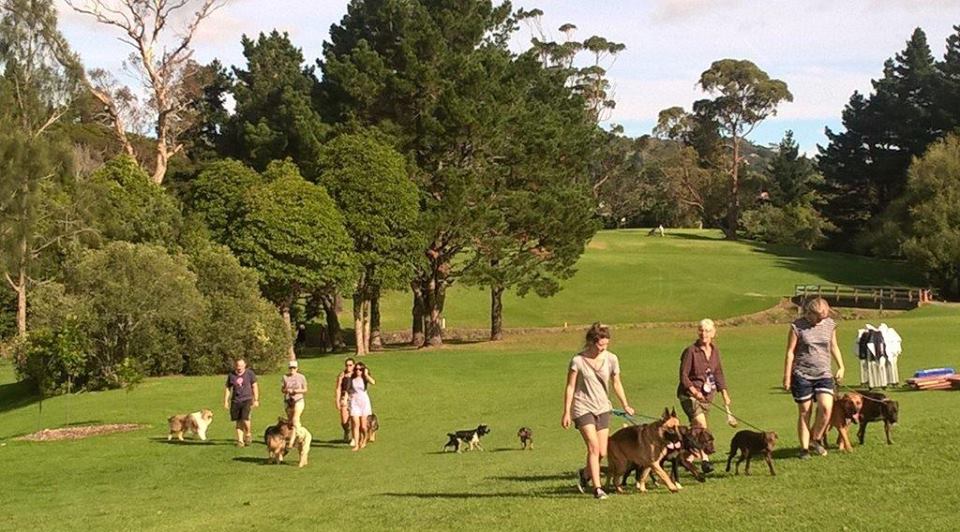 Voters in Albert-Eden are receiving information from a group of golfers suggesting the Chamberlain Park is going to be chopped up and developed.  A misleading campaign is causing...
read more
City Vision a strong voice  Albert-Eden Local Board Achievements 2013- 2016 Your City Vision team of Helga Arlington, Graeme Easte, Glenda Fryer, Peter Haynes and Margi Watson...
read more